***At Sanivac, we are always on the lookout for new talent, even though our team is currently complete. However, don't think twice, send us your application right away, and be in the front row for the upcoming auditions for this exciting role in February and March 2024.***
We are looking for several Class 3 drivers to join our team as vacuum truck drivers in various departments of the company.
With its 425 employees, Sanivac has been a leader since 1961 in sewer cleaning, portable toilet and sanitary trailer rental, septic tank pumping, grease trap pumping, hydro-excavation, and urban infrastructure maintenance.
Schedules for our Class 3 driver-operators:
Day Shift: full-time, weekdays, 40 - 50 hours per week
Toilet service starting at $27.50* / hour = $24.50/hour + $3 attendance bonus on regular hours
Responsibilities include cleaning, maintaining, and restocking chemical toilets on construction sites or other locations using a Class 3 vacuum truck.
Enjoy working independently, efficiently, and have a good sense of direction, especially in the metropolitan area
.Have the ability to work physically and effectively for long hours.
Blocks and sanitary trailer service (day or night) starting at $25.50/hour + $4/hour night shift premium
Contribute to improving the hygiene and cleanliness of sanitary blocks and trailers on construction sites using our Class 3 vacuum truck.
Share our commitment to cleanliness, ensuring that sanitary facilities are always in excellent condition.

Be flexible in terms of work schedules, including the possibility of night shifts, and be open to working with a partner.
Hydro-excavation, salary under decree - $36.58/hour
Willing to operate large-scale hydro-excavation trucks.
Hold CCQ - Civil Engineering Operator competency cards.
Ready to accept challenges assigned by your superior with a positive attitude.
Experience on a construction site, understanding the requirements and realities of the environment.
Ready to collaborate as a team to ensure the success of operations.
Pumping of catch basins and sewers starting at $26.50/hour
Ready to collaborate as a team member to become an effective duo in cleaning catch basins, ensuring sites are left spotless.
Performance bonus offered based on the number of catch basins completed in a day.
Ready to work continuously, year-round, regardless of weather conditions, to maintain constant availability.
Must have an FM endorsement on your Class 3 or Class 1 driver's license.
Urban infrastructure maintenance starting at $26.50/hour
Frequent road travel as an operator, with indoor interventions as needed.
Use analytical skills to solve problems related to blockages and investigate their causes.
Maintain a calm and composed demeanor, even in demanding situations.
Work collaboratively in a team, enjoying the company of colleagues in a professional environment.
Septic tank pumping starting at $26.75/hour
Appreciate physical work and consider your workday equivalent to a gym session, given its physical demands.
Provide good and courteous service to our customers professionally.
Work in tandem with your colleague, ensuring consistent efficiency during each tank cleaning.
Grease trap pumping starting at $26.50/hour
Prefer a non-routine work environment with an unconventional schedule.
Collaborate in tandem with a colleague to operate the grease trap pumping truck, ensuring equipment cleanliness.
Provide good and courteous service to our customers professionally.
Not sensitive to odors.
Benefits offered by Sanivac:
Comprehensive group insurance: dental, vision, medical, life, critical illness, and long-term disability.
3 personal days off.
Telemedicine service: access to doctors at all times.
Provided cell phone.
Work attire and personal protective equipment (PPE) provided.
Weekly payroll for effective financial management.
Paid professional development training.
Employee Assistance Program (EAP).
Numerous social activities organized by the company for the SANI squad!
On-site parking.
Free on-site gym
Join our team and showcase your exceptional skills to contribute to the success of our company and your professional career! Your expertise will be a valuable asset to our team, which will become yours.
Two possible business locations:
100 Huot, Notre-Dame-de-l'Île-Perrot, QC J7V 7Z8
1870 Cité-des-Jeunes Blvd, Les Cèdres J7T 1K9
Localisations

Sanivac Montréal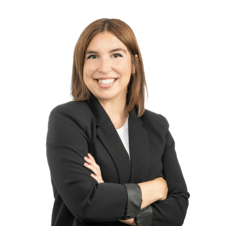 Contact
Julie Rivard
Recruteuse, attraction de talents – Marketing & communications
Téléchargement du formulaire de candidature